A top-notch solution to keep employees productive
while working from home or anywhere.
SPECIAL OFFER FOR
NEW ACTIVATIONS
All new customers who use this genuine Microsoft solution can benefit from a 30% discount for 90 days on Azure Virtual Desktop computing costs for D and B series virtual machines.
Offer valid until December 31, 2021.
• See how business continuity in the cloud can be Simple, Secure and Cost= Effective (IDC Info Snapshot)
• Learn how Azure Site Recovery and Azure Backup help improve business performance (IDC White Paper)
• Discover the cost savings and business benefits with Azure Virtual Desktop (Forrester Total Economic ImpactTM Study)
• Walk through our ebook to get familiar with multiple advantages for your business AVD: Empower your employees with AVD
Fill in your information to download the free Total Azure Kit with all the above
FILL IN YOUR INFORMATION AND
DOWNLOAD TOTAL AZURE KIT

Azure Virtual Desktop
The best virtual desktop experience
delivered on Microsoft Azure
All you need is internet access
Azure Virtual Desktop only requires employees to have internet access. Then, they can access their Virtual Desktop and favorite productivity apps from anywhere!
Optimal virtualized experience
Focusing on user experience, AVD offers a seamless Windows and Office environment where employees can easily any of the tasks they would perform in a traditional office.
Flexible to fit every budget
Azure Virtual Desktop is designed so that you can use your existing Microsoft 365 or qualifying Windows 10 licenses to deploy with no additional licensing costs.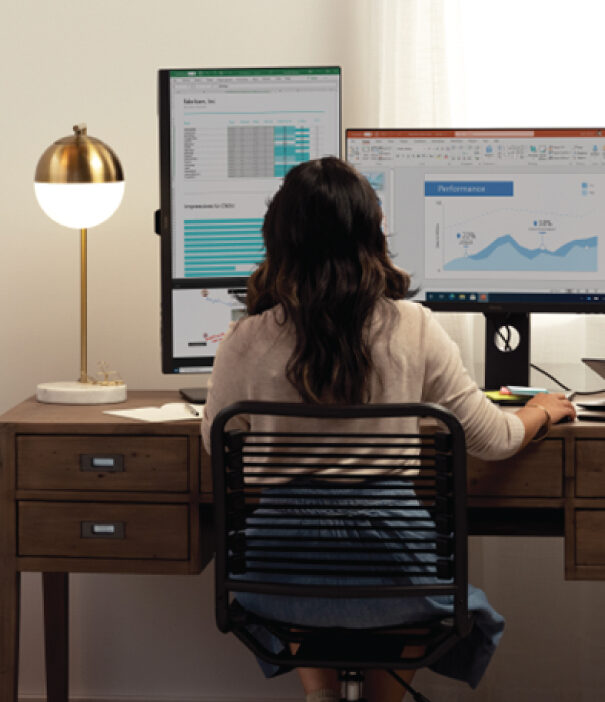 MODERNIZE YOUR WORKFORCE IN A SECURE WAY & WITH THE BEST USER EXPERIENCE WITH AVD BY INFINITUM
Certified as a Microsoft Gold Partner, Infinitum has implemented some of Microsoft's most advanced Management and Virtualization solutions, ideally designed to meet corporate needs and maximize productivity in a cost-effective manner.
Infinitum is among the elite 1% of Microsoft partners worldwide that have achieved the prominent status of a Microsoft Gold Partner. By completing a number of projects designed by this world-class technology player, Infinitum has effectively contributed to the digital transformation and modernization of its customers' infrastructure.