Technology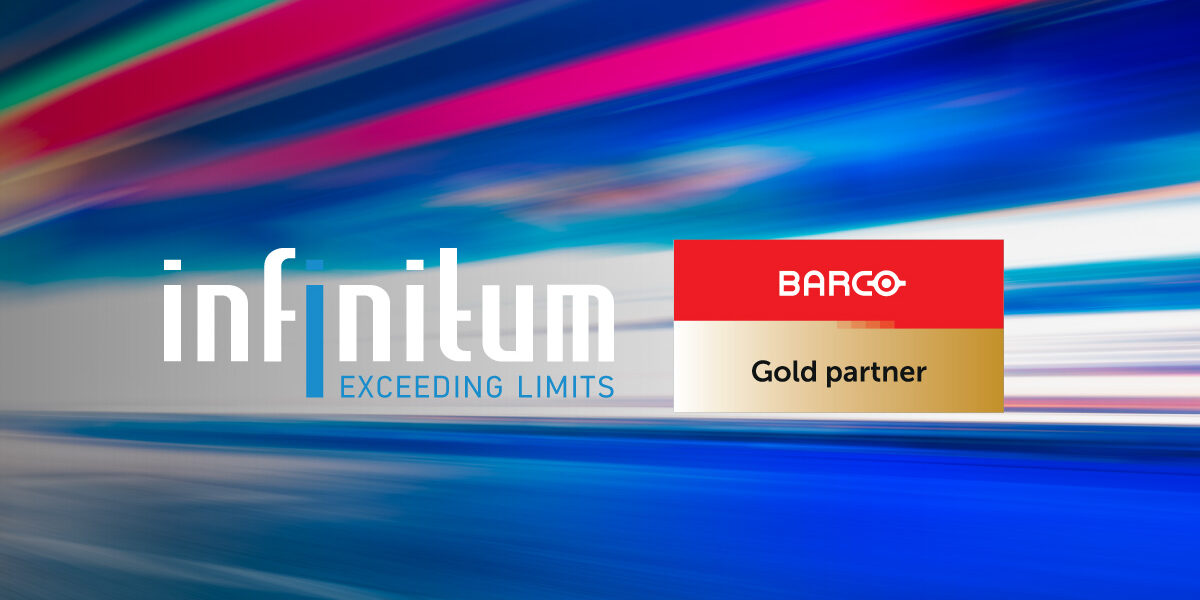 Grasping the Intangible
By becoming a gold-level member of Barco partner program, Infinitum reconfirms its commitment to the booming global need for advanced visualization solutions. In a world where data and rich content are expanding exponentially, Barco empowers companies with impressive visualization and innovative collaboration solutions to help them make meaningful connections.
Barco encourages its customers to "imagine a way to see, sense and share the intangible", while investing in continuous innovation to help them achieve their goals. The company boasts a proven track record "enabling brighter outcomes", especially within the fields of advanced Display & Projection, Image Processing & Insights, Connectivity & Data Analytics, as well as Computational Optics.
Among other benefits, the Golden partnership with Barco enables Infinitum to implement the highly popular Barco's top-notch wireless Meeting Room solutions, bringing secure, interactive and flexible experiences in all of our customers' meeting spaces.