COMBINE PROACTIVE DEVICE HEALTH ANALYTICS WITH REMOTE TECHNICAL SUPPORT AND FAST ON-SITE RESPONSE
A specialized service for working people who split their time between the office, commuting and remote work.
MINIMIZING DOWNTIME IN FLEXIBLE WORK ENVIRONMENTS. DETECTING, PREVENTING AND RESOLVING DEVICE ISSUES FROM ANYWHERE
What happens if during an important project the hard drive fails?
Answer this question and many more, by choosing a comprehensive HP Active Care solution by Infinitum.
THE FULL RANGE OF HP ACTIVE CARE DEVICE PROTECTION, SUPPORT AND REPAIR SERVICES 
The HP Active Care solution provides remote technical support and helps you reduce downtime in your corporate devices.
HP Active Care combines advanced Predictive Device Health Analytics along with remote technical support and next business day on-site response for your people's HP devices, whether they're working on-premises or remotely.
Infinitum's experts are committed to providing real-time managed device protection with intelligent automation, remote technical support and rapid repair of most HP laptops and desktops, virtually anywhere in the world.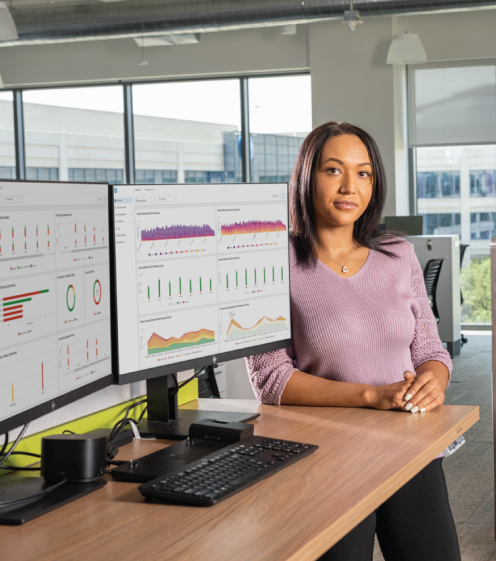 SOLVE ISSUES FASTER AND MAXIMIZE YOUR PEOPLE'S PRODUCTIVITY
IDENTIFY ISSUES WITHIN YOUR COMPUTER FLEET BEFORE THEY OCCUR
Optimize your overall employee experience by leveraging the power of HP Proactive Insights
PROACTIVELY IDENTIFY MALFUNCTIONS IN BUSINESS DEVICES AND APPLICATIONS
Do you know where your remote workers' laptops are at all times?
How can the managers of your corporate IT departments know what is happening with the device of each of your employees, preventing situations that may threaten the seamless operation of your business?
Do your people have the right devices (laptops/desktops) to increase their efficiency and productivity?
TAKE YOUR PEOPLE'S DIGITAL EXPERIENCE TO THE NEXT LEVEL
Leveraging cloud-based AI and Machine Learning, the advanced HP Proactive Insights device fleet management solution, combined with Infinitum's expertise, help you protect your workforce from unexpected negative events. It is time now to proactively identifying risks and optimize the day-to-day experience of your people.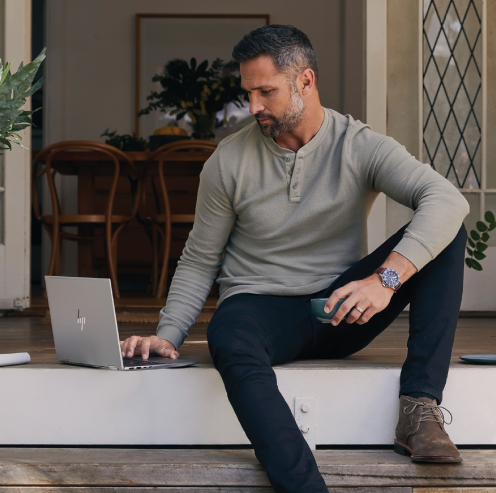 THE CLOUD-BASED HP PROACTIVE INSIGHTS SOLUTION FOR EASY MANAGEMENT OF DEVICES AND APPLICATIONS IN THE OFFICE OR ON THE GO
What exactly is HP Proactive Insights?
HP Proactive Insights is an automated management and control solution for your company's PCs regardless of manufacturer and operating system. It is a set of Cloud & AI-based proactive information and analytics about the status and health of your PC fleet.
By implementing HP Proactive Insights, Infinitum helps you diagnose performance issues early, as well as software and operating system usage errors, while facilitating patching and driver updates to protect your security profile.
This is the way for you to address and prevent emerging issues before they affect the experience of people using your devices, making it easier for them to work uninterrupted.
OPTIMIZING THE DAILY EXPERIENCE OF YOUR WORKFORCE ON BUSINESS DEVICES AND APPLICATIONS
MORE SERVICES & SOLUTIONS
Find out what else we can do for you.