Leverage leading solutions for outstanding benefits
THE ERRATIC MANAGEMENT OF PRINTING – A LONG LASTING PAIN POINT FOR BUSINESSES
When left uncontrolled, an excess of paper, ink/toner and power usage can be a huge cost drain, both financially and environmentally for every business. There are numerous surveys proving the significant advantages a company can have by replacing the traditional model of unmanaged and uncontrolled printing with a Managed Print Services (MPS) solution.
OPTIMIZED MPS WITH 100% CONTROL OF YOUR FLEET
Having provided comprehensive Managed Print Services to organizations of any size, Infinitum possesses extensive know-how in this area. After analyzing your needs, we will propose the best MPS solution for your business, taking full responsibility for your fleet if printers print fleet. The offered solution will be implemented in collaboration with market leaders such as HP and Epson, including all the necessary:
• Hardware
• Consumables
• Technical Support
• Management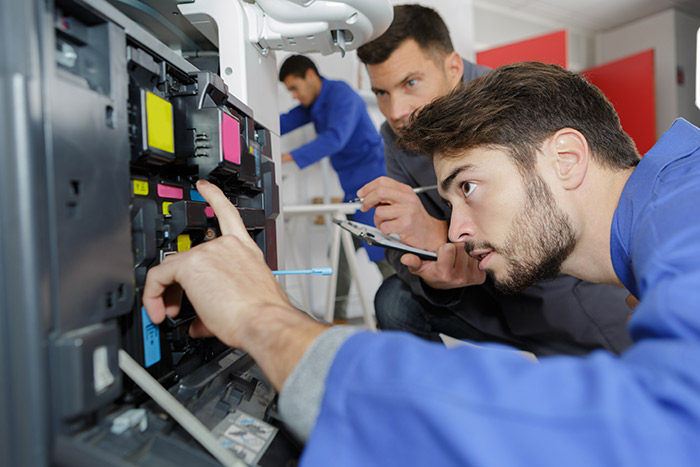 COMPLETE CONTROL OVER YOUR PRINTING JOBS & YOUR FLEET OF PRINTERS
MORE SERVICES & SOLUTIONS
Find out what else we can do for you.