Go forward, look back at will and recover at once
INSTANT RECOVERY IN CASE OF CRITICAL DATA LOSSES
Bring unparalleled flexibility and scalability to the way you protect your mission critical data by using backup strategies with the highest security standards.
Commissioned by Dell EMC, Vanson Bourne carried out an insightful research between September and November 2018, to illuminate the exponential growth of data and their significance within these recent years*
The volume of data being managed is growing at a phenomenal rate

Data is now an asset for most companies
0
%
see the potential value that data holds
0
%
see data as extremely valuable (i.e. data = capital) and are currently monetizing it
And protecting data is now more important than ever
41%
have experienced unplanned system downtime in the last twelve months
$
0
With an average cost (USD) of
28%
have experienced data loss in the last twelve months
$
0
With an average cost (USD) of
Data loss costs nearly 2x more than unplanned systems downtime
STATE-OF THE-ART BACKUP DESIGN AND IMPLEMENTATION
Infinitum's backup approach includes solutions that preserve the continuity of the file system and allow instant recovery in case of data loss.  We possess essential know-how to implement a range of back up strategies such as:
• Server Level Backup
• Application Level Backup
• Bare-Metal Restore
• Bootable Image Backup
• Data Integrity check
• Replication
• Offsite Backup to Disk
• Tape-out of Backup to Disk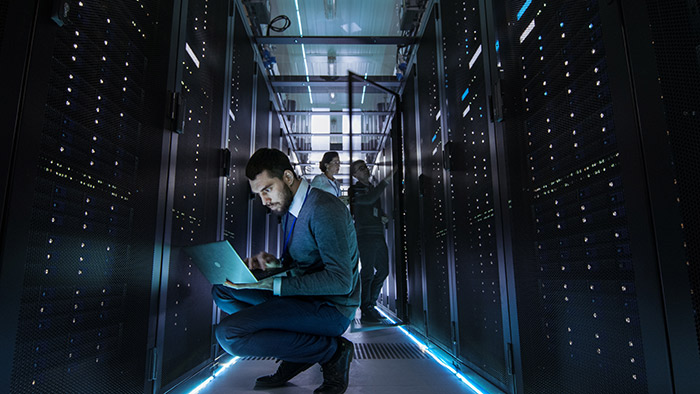 MAXIMUM EFFICIENCY TO ENSURE MINIMUM POSSIBLE DOWNTIME
MORE SERVICES & SOLUTIONS
Find out what else we can do for you.