Keep on running for far-reaching functionality
HANDLE INCREASED SYSTEM LOAD, DECREASING DOWNTIME AND ELIMINATING SINGLE POINTS OF FAILURE
In today's business it is essential that IT systems are continuously Up & Running, on a 24×7  basis. While managing systems under heavy-workload conditions, an effective strategy for High Availability seems critical, ensuring the reduction of operating downtime, whether predictable and scheduled or unpredictable, due to unforeseen failures.
Worldwide Converged Systems Markets: The share at the end of 2018*
0
%
Converged & Integrated Systems
0
%
Hyper-converged Systems
The remarkable growth of Hyper-Converged Market*
57.2%
Hyper-Converged system sales grew impressively year over year in the 4th quarter of 2018
$1.93b
Generating revenue
ADVANCED HIGH AVAILABILITY STRATEGIES, COMBINED WITH CONVERGED INFRASTRUCTURE SOLUTIONS
Infinitum has accumulated important know-how and specialization in obtaining high availability for business IT Infrastructure (critical systems). We work closely with leading industry vendors, to provide simplified converged or hyper-converged infrastructure solutions in a single, turn-key implementation, offering seamless integration and advanced automation. We efficiently address your needs for:
• Evaluation of your existing infrastructure
• Creation of effective operation planning
• Fully functional IT System restoring and redirection
• Customer services continuation
• Accommodating positive financial results, over both mid- and long-term
• Supporting very high-performance systems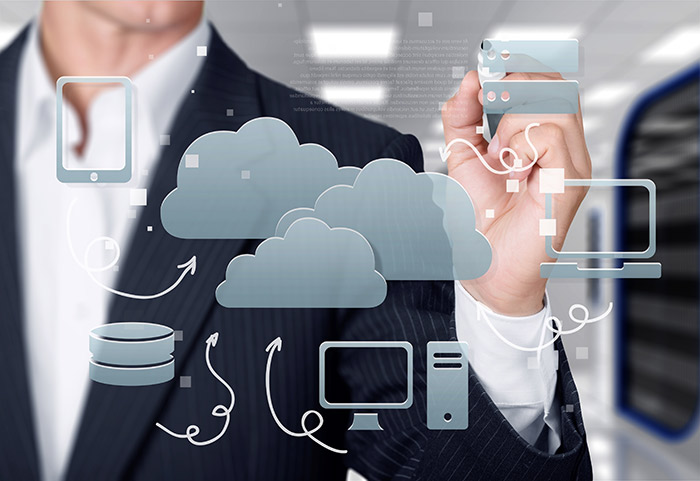 MINIMIZED DOWNTIME, MAXIMIZED REVENUES
MORE SERVICES & SOLUTIONS
Find out what else we can do for you.