Extend the space of your office with no limits
HOW TO BUNDLE COMMUNICATION SERVICES IN A SINGLE, EFFECTIVE PACKAGE
In the era of fast networks, wireless broadband, Wi-Fi, VoIP, smart devices and social networks, every modern business, regardless of industry and size, needs to harness all modern communication channels to improve productivity. The best strategy is to adopt an advanced Unified Communications solution (UC).
THE BEST COMMUNICATION STRATEGY FOR GROWTH-ORIENTED ORGANIZATIONS
Infinitum UC solutions are based on a wide range of technologies, such as:
• VoIP technology for low-cost telephone calls over IP networks
• Presence-awareness technologies for real-time acknowledgment of employee availability
• Video calling technology with the convenience of standard voice communications
• Instant messaging technologies
• File sharing technologies
• Screen sharing technologies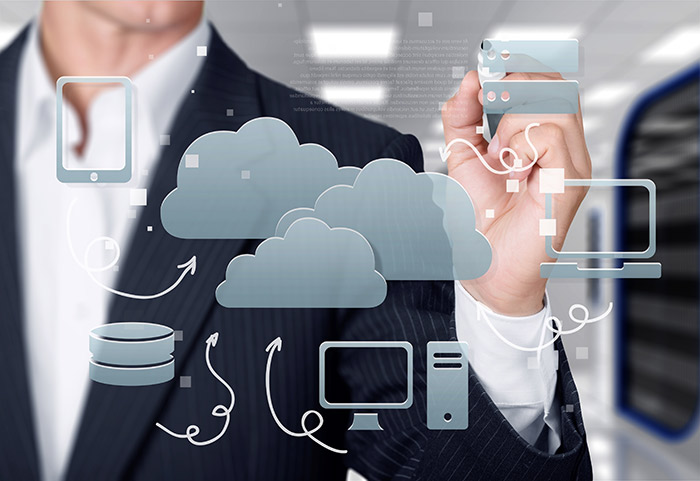 LOWER COMMUNICATION COSTS, IMPROVED COLLABORATION AND TOP-END TECHNOLOGIES
UC solutions by Infinitum offer multipe advantages to organizations, on financial, administrative and business-expansion levels:
Financial efficiency and productivity

Simplifying the communication between employees of any level.

Cost reduction

Ensures reduction in conventional telephony costs

Flexible time management

Enabling staff mobility and closeness to customers.

Remote work and collaboration

Benefiting from the most secure environments.
The Incomparable Flexibility of the Cloud UC solutions by Infinitum
A tailored, customized solution based on your real needs

Freed from the limitations of installed, on-premises hardware and software.

Automatically installed upgrades

Letting you concentrate on your business goals.

A highly flexible price scheme

Matching your budget to your objectives.

Cutting-edge technology, daily leveraged

Based on the world's leading platforms, such as the Cisco spark and the Microsoft Teams
MORE SERVICES & SOLUTIONS
Find out what else we can do for you.