Technology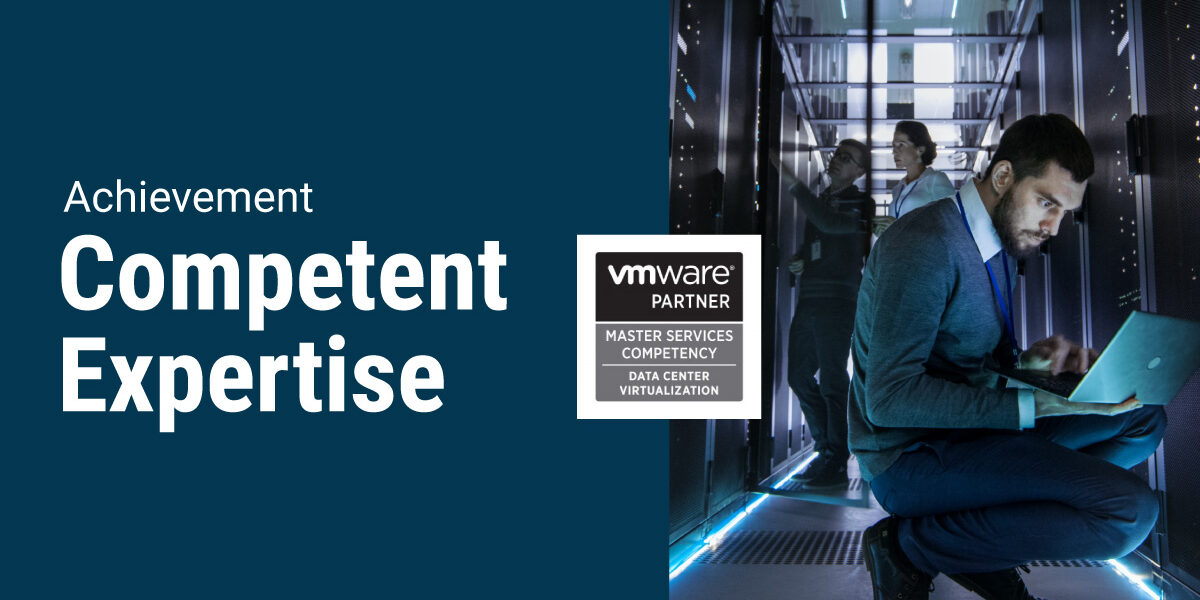 Competent as an Expert:
Achieving the VMware Data Center Virtualization
Master Service Competency (MSC-DCV)
Through its long-lasting strategic partnership with VMware, Infinitum has implemented a range of top-notch VMware solutions that meet some of the most rigorous technology challenges of our era. The achievement of these demanding requirements, along with Infinitum's business philosophy for excellence in its provided solutions and services, has accredited the company with a number of VMware certifications.
The most recent of these distinctions is the VMware Data Center Virtualization Master Service Competency (MSC-DCV), an achievement for VMware partners that prove a deep expertise in delivery of VMware vSphere environments and digital infrastructure services, combined with deep understanding of and execution in Data Center Virtualization design principles and methodologies.
Infinitum has an established track record of designing, implementing and modernizing Data Centers and Computer rooms from the ground up, regardless of size. With its dedicated team of business executives and engineers, mastering deep expertise and wide experience, Infinitum meets the IT challenges of its customers through a holistic approach that transforms their legacy infrastructure into an easily scalable facility.
By receiving the MSC-DCV Competency, Infinitum demonstrates its dedication, engagement and validated expertise in the most advanced VMware technologies, while leveraging best practices that provide a scalable and reliable virtualization platform. Moreover, this achievement re-confirms Infinitum's long tradition of successful partnerships with leading technology companies, along with its dynamic response to the changing market conditions and product developments.