Success Stories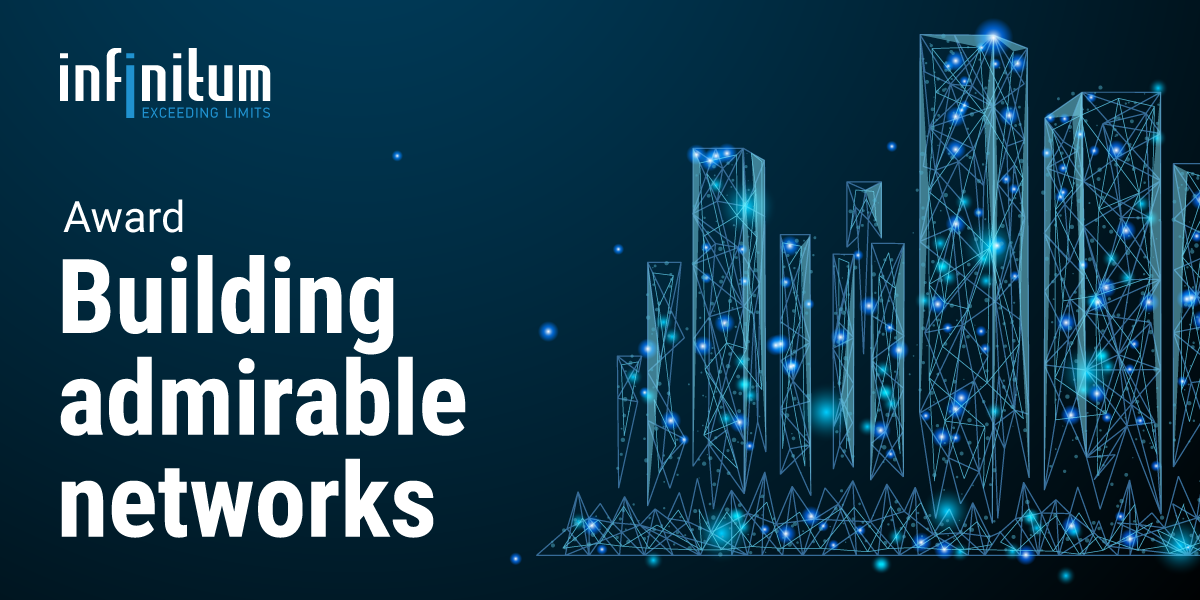 Building Admirable Networks
A significant distinction for Infinitum
Infinitum has successfully partnered with Praktiker Hellas and HPE to complete an employee and consumer experience upgrade project at Praktiker stores, based on cutting-edge wired and wireless networking technologies.
The project won the BRONZE award in the "Technological Infrastructure & Information Resource Management" category at the 9th IMPACT BITE Awards.
Praktiker Hellas aimed at modernizing its technological infrastructure and equipment, in order to provide free WIFI access to most of the company's stores. As part of the continuous development of the level of services it provides to its staff and customers, Praktiker Hellas addressed HPE, entrusting it with the implementation of an advanced and simplified networking solution.
Deploying the cutting-edge technology of HPE Aruba products and solutions, HPE collaborated with Infinitum to proceed with the implementation of a multi-level networking project, covering the following areas:
LAN Switching (Core/Distribution/Access)
Wireless LAN Access (Access Points τεχνολογίας WiFi 802.11ac wave 2)
Network Management System με χρήση του Aruba Airwave
Security/Authentication/Guest management με χρήση του Aruba Clearpass Policy Manager
Leveraging its long-standing partnership with HPE, now as an HPE Platinum Partner, Infinitum has achieved the fast and seamless transition to the advanced environment of HPE Aruba LAN and WLAN network infrastructures. Moreover, Infinitum effectively implemented the solution for network management and monitoring.
The successful implementation of this state-of-the-art, integrated solution has already brought a number of benefits to Praktiker Hellas, including seamless network access and intercom between employees' devices at high speeds, as well as the possibility of easy wireless access to visitors / customers to most of its stores.
This prestigious award is a special honor for Infinitum, a company with an over 25-year experience in helping its customers exceed their expectations, while holding a leading position in the Greek market in the field of IT Infrastructure & Services, Networking, Security & Cloud Native Solutions.