Technology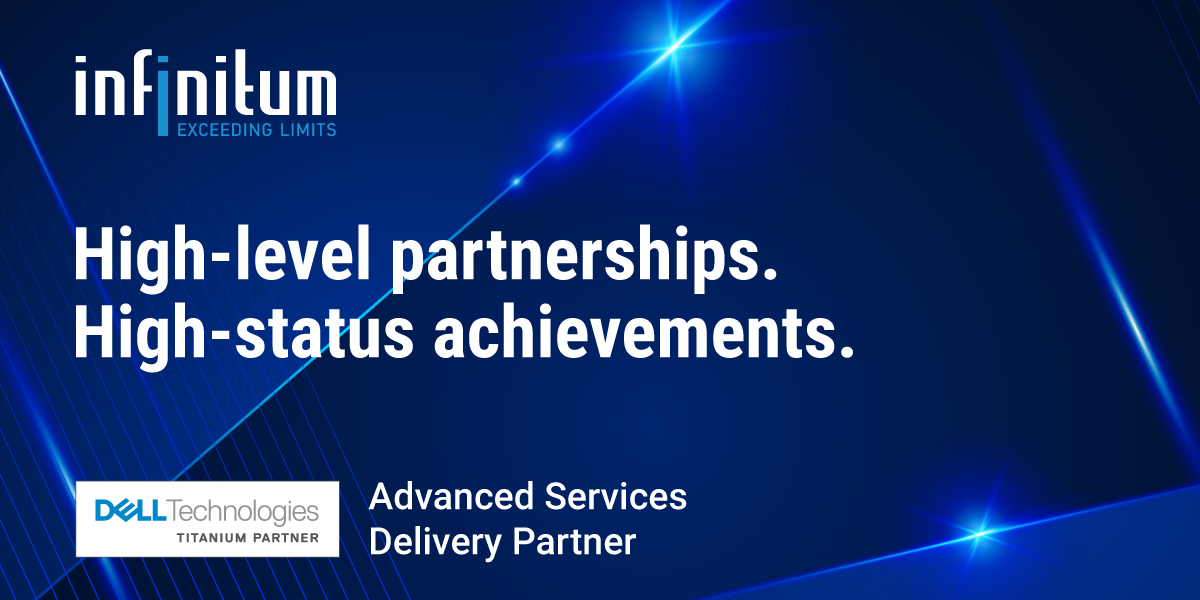 Flying higher
Even more than a Dell Titanium partner: Infinitum has achieved the status of Advanced Services Delivery Partner for the high level of delivering Dell Technologies products, solutions and services.
High-level partnerships, High-status achievements
Having completed one year as a Dell Titanium Partner, Infinitum achieved the upgraded status of an Advanced Services Delivery Partner, after demonstrating a high level of delivery performance while deploying Dell Technologies products and solutions to its customers. Our long-established collaboration with Dell-EMC keeps on yielding excellent results in varying fields, such as Cloud Infrastructure, Data Protection, Backup Software & Appliances and IT Infrastructure, as well as in corporate product sales. Inspired by our advanced new status, we are focused on moving forward and achieving more together during the years to come!