Technology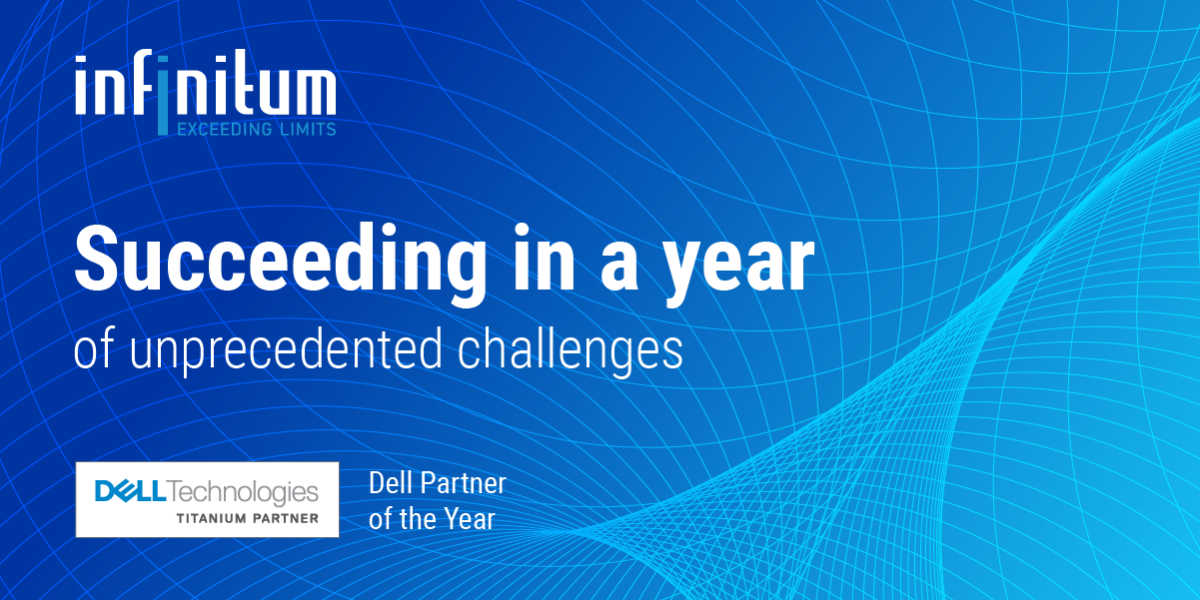 Dell Technologies have named Infinitum Partner of the Year 2021 for Greece, Cyprus & Malta
The achievement of significant corporate distinctions has gained even more importance within the uncertain and highly demanding current environment, especially for IT companies. Infinitum, an Advanced Services Delivery Partner of Dell Technologies, has been honored with the prestigious Partner of the Year award at the Dell Partner Awards 2021, an online event held on May 13th.
By granting this award, the people of Dell Technologies recognized the outstanding results of the organization's partnership with Infinitum throughout 2020, a year of unprecedented challenges and difficulties. Moreover, Dell Technologies reaffirmed Infinitum's consistency and commitment to the effective implementation of the advanced solutions and services that meet the requirements of a world technology leader, and its customers.
Recently upscaled as a Dell Technologies Advanced Services Delivery Partner, Infinitum maintains and evolves its long-standing partnership with an enterprise of global scale, delivering continuously improved results in a number of technology areas such as IT & Cloud Infrastructure, Data Protection, Backup Software & Appliances, as well as product sales. The new award from Dell Technologies enhances Infinitum's motivation and determination to keep building on this partnership, bringing it to even greater heights.