Technology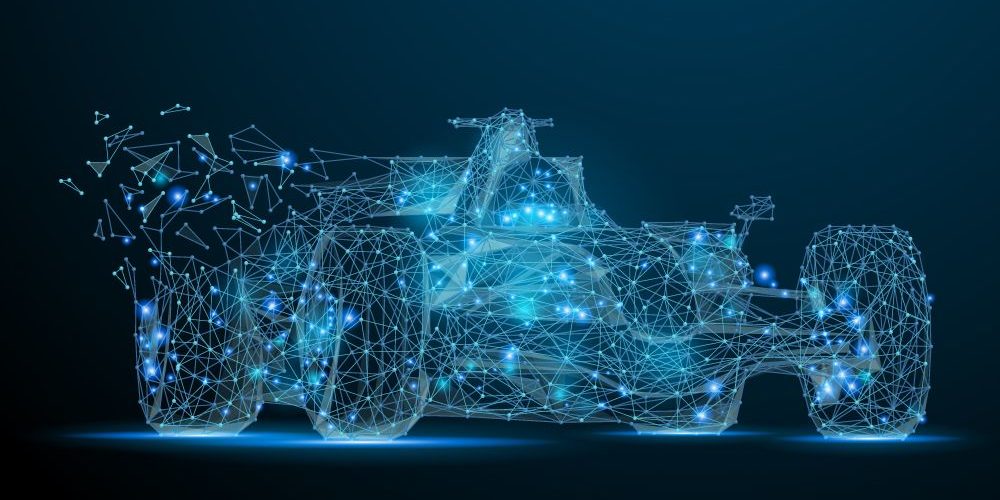 A racetrack of dreams:
When technology leaders exceed the limits of performance
As the worlds of technology and motorsport evolve at breakneck speeds, Epson and HPE are among the prestigious Team Partners of one of the most competitive teams in Formula One, Mercedes-AMG Petronas Motorsport.
More than 150 Epson products are currently integrated across the different departments of the reigning Formula One world champions – including inkjet printers, scanners, 3LCD projectors, and wearable devices, while HPE aspires to enhance the team's operational efficiency, car performance, and overall technology capability.
Epson technologies and products enhance the efficiency and communication of drivers, engineers, and team members to offer the best performance, both trackside and at the factory.
The race-day performance of an F1 car is determined at the design stage. For Mercedes-AMG Petronas Motorsport, this design cycle is constant with development throughout the year and an eye on next season's car. Epson's SureColor printers play a crucial part in this process. They produce high quality, detailed and large scale color CAD drawings to reference during each stage of the design. A key requirement is the ability to print, scan and copy in color. This allows engineers to clearly identify the dimensions, tolerance, and sections that can enhance the car's strengths and eliminate any weaknesses.
The team uses the Epson SureColor T5200, a productive large format printer with versatile media support for CAD, GIS, and POS applications.
Recognizing that organizations that harness data – and have the speed and agility to learn from and quickly act on it – will be the winners, HPE is focused on developing intelligent solutions that allow capturing, analyzing and act upon data seamlessly from edge to cloud. Through the new partnership, Mercedes-AMG Petronas will benefit from advisory services from HPE Pointnext, as well as innovative software solutions from HPE.
Hewlett Packard Enterprise provides edge-to-cloud solutions and advisory services both at the factory and trackside, involving a multi-year technology road map with a phased product and process implementation across the factory and trackside operations, to improve performance and capability, while furthering the team's engineering excellence. An Apollo high-performance computing system is being used to run complex race simulations, giving the engineers additional information to make faster and better-informed decisions before, during and after on-track sessions.
As a strategic partner of both Epson and HP Inc., Infinitum can provide you with the latest high-end printing solutions and services, tailored to your business requirements. Feel free to contact us today to discuss these products in greater detail.
References